Live Webinar: AASLH Conversations: Inclusivity During COVID-19, and Beyond
AASLH Conversations
The COVID-19 pandemic has caused an unprecedented crisis in our local communities, country, and world. Many are seeking answers and guidance during this time, and AASLH has been listening to the concerns from the history community. In response, we are offering more online content including the new AASLH Conversations webinar series. While no one has all the answers, we hope these topic-focused conversations will provide a space to share ideas to help us all keep moving forward.
We know many organizations are facing financial strain due to the pandemic, so we developed AASLH Conversations with that in mind. We have drastically reduced the registration fee and are also providing a special promo code to waive the registration fee completely.
This conversation has been made possible in part by the National Endowment for the Humanities: Exploring the human endeavor.
Webinar Description
As museums and historic sites across the country grapple with the continued impact of the Corvid-19 pandemic, organizational personnel have to make difficult decisions. Unfortunately, stressful situations often cause even the most intentional and well-meaning decision-makers to fall into patterns of bias and exclusion. AASLH invites you to join members of the Diversity & Inclusion Committee, Marian Carpenter, Omar Eaton-Martinez, and Richard Josey, for a thoughtful discussion about approaches to ensure that inclusion continues to remain a business imperative.
Details
DATE: April 28, 2020
TIME: 3:00 - 4:00 pm EASTERN (Remember to adjust for your time zone)
COST: $5 AASLH Members / $10 Nonmembers/ Free for anyone by using promo code below
PROMO CODE: If you or your organization is facing financial strain due to COVID-19, please use promo code FREEWBR20 to waive the registration fee for this webinar.

ACCESS: You will be provided with instructions on how to access the live event upon registration.
Learning Objectives
At the end of this webinar, attendees will:
Identify at least three ways to ensure inclusion is part of the plan now and moving forward.
Feel confident in meeting with key staff to ensure inclusion is part of the plan now and moving forward.
Add this content to the next staff meeting agenda or future planning efforts.
Recording and Closed Captioning
We will record this event. Access the Recorded Webinar in the AASLH Resource Center after the event has passed. Registrants of this event receive complimentary access to the recording in their Dashboard.
Closed captioning is provided for the live event. A transcription of the closed captions is provided with the recording.
​Marian Carpenter
AASLH Council; Associate Director of Collections/Chief Registrar, John and Mable Ringling Museum of Art
Marian Carpenter is Associate Director of Collections/Chief Registrar at the John and Mable Ringling Museum of Art. She was formerly Curator of Collections Management for the Delaware Division of Historical and Cultural Affairs, as well as Collections Manager at the National Civil Rights Museum in Memphis, TN. She received a B.A. in History and Afro-American Studies from Indiana University and a M.A. in American History with a concentration in African American History from the University of Cincinnati. Ms. Carpenter's museum career started at the Indiana Historical Society where she was employed as an Assistant Archivist. Ms. Carpenter then accepted a dual position as Educator Programmer of the Story Avenue Storytelling Gallery and Curator of African American Materials at the Children's Museum of Indianapolis. She was the Curator and Registrar at the Banneker-Douglass Museum in Annapolis, MD, and then Registrar at the Smithsonian Institution Traveling Exhibition Service (SITES) located in Washington D.C. for which she traveled extensively around the country installing exhibitions. She is a Seminar for Historical Administration 2009 alumnus and past Captain for AASLH's Tennessee State Leadership Team. Ms. Carpenter currently serves on the AASLH Council. She also was the former Chair of the AASLH Diversity and Inclusion Committee and now serves as Vice Chair.

$i++ ?>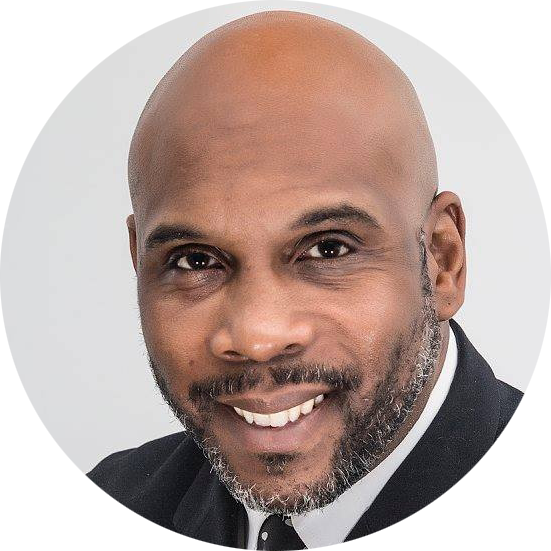 Omar Eaton-Martínez
Omar Eaton-Martínez (Interviewer), the 2020 AASLH Annual Meeting Program Chair, leads the Prince George's County Parks & Recreation Historical Resources, which include historical house museums, an aviation museum, the Black History Program, and archaeological parks. In 2019, he was selected to be an American Alliance of Museums Diversity, Equity, Accessibility, and Inclusion Senior Fellow. Eaton-Martínez is the national board chair for Museum Hue, an arts and humanities organization committed to the advancement of people of color in the field, and he has held a leading role on the steering committee for Museums and Race: Transformation and Justice, a movement to challenge institutional policies and systems that perpetuate oppressions in museums. He has also contributed to the Museum as Site for Social Action project, which seeks to align museums with more inclusive practices. Eaton-Martínez has worked at the Smithsonian's National Museum of American History, where he managed the interns and fellows program, as well as at the National Park Service, the Office of the National Museum of the American Latino Commission, and NASA. He received a BA from the University of Maryland and is currently pursuing a PhD in American studies there. Eaton-Martínez served as an Exhibitions & Public Interpretation panelist at the Center in 2019.

$i++ ?>
Richard Josey
AASLH Council; Founder, Collective Journeys LLC
Richard Josey is the Founder and Principal Consultant for Collective Journeys LLC, a consultation and contracting service for museums and historical organizations interested in building inclusive practices and interpretive narratives. Richard has spent over 20 years supporting the development of inclusive experiences at numerous museums and historical organizations, including the Colonial Williamsburg Foundation, the Minnesota Historical Society, and George Washington's Mount Vernon. Richard's work and experience have evolved from historical interpretation to interpretive planning, program development, staff management and development, internal and external facilitation, training, strategy development, and community engagement. More recently, Richard's work has incorporated diversity and inclusion and reconciliation techniques to further assist individuals and organizations in overcoming obstacles while answering one quintessential question: What kind of ancestor do you want to be? Richard serves as a member of the American Association for State and Local History's Council and as the Chair of the Diversity and Inclusion Committee. He also serves on the AASLH Task Force on the U.S. 250th and the History Relevance Executive Committee.

$i++ ?>
Key:

Complete

Next

Failed

Available

Locked
Live Webinar: AASLH Conversations: Inclusivity During COVID-19, and Beyond
04/28/2020 at 3:00 PM (EDT) | Recorded On: 04/28/2020
04/28/2020 at 3:00 PM (EDT) | Recorded On: 04/28/2020
AASLH Conversations-Inclusivity During COVID-19 and Beyond - Handout - Slides
Open to download resource.
Open to download resource.
Cancellation/Refunds for onsite workshops must be submitted in writing via email or mail. Cancellations made prior to the early-bird registration deadline date will receive a full refund. Cancellations made between the early-bird deadline date and eight days prior to the workshop will be subject to a $55 processing/materials charge. No refunds will be given within seven days of the workshop date. AASLH is not responsible for cancellations that were mailed or emailed but never received.

Cancellations/Refunds for online continuing education (webinars and online courses) must be submitted in writing via email or mail. Cancellations made prior to the start date for the online course or the day of the webinar will be given a full refund. No refund will be given after the start date for the online course or on/after the day of the webinar. Registrants may transfer their registration to another person. Registrations cannot be transferred between courses or course sessions. AASLH is not responsible for cancellations that were mailed or emailed but never received.
If you have any questions, please contact AASLH Programs staff at 615-320-3203 or learn@aaslh.org.