Online Course: Museum Education and Outreach (Winter 2022)
Session FULL
Please note the Winter Session of Museum Education and Outreach is now full. If you would like to be placed on the waiting list for the Winter Session, email learn@aaslh.org. Visit our 2022 course schedule for upcoming sessions of this course.
An AASLH Small Museum Pro! Online Course
Course Description
At their heart, regardless of type or size, museums are engaging, dynamic places of education. This AASLH online course, Museum Education and Outreach, is about how we can facilitate visitors' meaningful and memorable experiences in the informal environments of museums. The program looks at the larger umbrella of programming at sites and explores the large concept of who our audiences are, how best to connect with them, and what is needed to develop various methods.

This course requires regular check-ins, sharing and commenting on peer work, and participation in scheduled live chats. Participants will help shape the flow of the course in addition to providing resources and insights on each other's work. Assignments are made weekly to allow for regular feedback and dialogue. While work can be done at your own pace, meeting deadlines is encouraged to maximize the experience. Throughout the course you will develop a toolkit of strategies, policies, and documents ready for immediate implementation.
Week 1: Defining the Museum / Museums and Memory
Week 2: Interpretation Strengths, Weaknesses, and Best Practices
Week 3: Audiences and Identifying Your Key Ones
Week 4: Education Program Planning, Management, and Evaluation
Week 5: Organizing of Museum Education and Outreach
Week 6: Community Partners and Funding
Week 7: Leading Staff and Volunteers
Week 8: Action Plan for Future Programming at your Museum
Details
SESSION DATES: January 10 – March 6, 2022

COST: $215 AASLH Members / $315 Nonmembers / 10% discount for STEPS participants with promo code found in the online STEPS Community
OPEN REGISTRATION: October 1, 2021 - January 3, 2022; 30 participant limit
Course Logistics
FORMAT: Online, Instructor-led, Weekly-paced course

LENGTH: 8 weeks
PARTICIPATION: Students should expect to spend approximately 5-7 hours per week on readings, video discussions, text-based forum discussions, and assignments.
LIVE ZOOM DISCUSSIONS: We recommend downloading the Zoom mobile or desktop app for this course.
A one-hour live Zoom discussion will be held biweekly
Final dates/times will be determined by the instructor at the start of the course
Zoom discussions are recorded in case a participant is unable to attend the live sessions
MATERIALS:
TECHNOLOGY: Participants will need access to internet and a desktop computer, laptop, or tablet to participate in this course. For the live Zoom discussions, we recommend having access to a camera and a headset, earpods, or other audio and microphone device. Automatic captioning is available in the Zoom discussions.
CREDIT: Successful completion of this course (80% or higher) will earn one credit toward the Small Museum Pro! certificate from AASLH.
Participant Outcomes
At the end of this course you will be able to:
describe the characteristics and learning needs of various museum audiences;
summarize what we know about learning in museums;
assess the strengths and weaknesses of interpretive techniques and program approaches;
utilize a system for planning, operating, and evaluating museum educational programs;
access resources to assist you in future development of effective learning experiences
Who Should Take This Course
This course is a beginning level course designed for professional staff and volunteers of historical organizations and libraries with historical collections who have little to no experience with developing education programs and goals for museums. Successful participants should be ready to look past traditional methods and challenge themselves to work around site-specific hurdles.
How to Register
Click here for instructions on how to register yourself or another user for this event.
Click here for instructions on how to register yourself or another user for this event.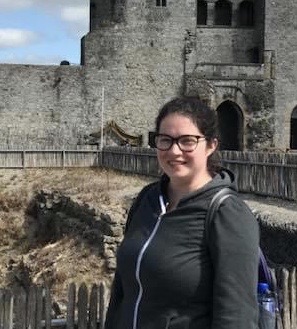 ​Jenn Edginton
AASLH Online Course Instructor
Email: edginto2@gmail.com
Jenn Edginton is Director of Interpretation at the Illinois State Museum and a doctoral student in First Nations Education. She has a bachelor's degree in Anthropology and a certificate in Museum Studies from Michigan State University, and a Master's of Science in Education from University of Kansas. She has been working in museums for 15 years and has held positions in the education departments at various museums including The Field Museum, Naper Settlement, and the Museum of Science and Industry.
Her current work focuses on making social sciences inclusive and accessible to all learners. She has presented at various national conferences, including National Council for the Social Studies, American Association for State and Local History, and American Alliance of Museums on inclusive and accessible museum education programming. Jenn is a member of the AASLH 2020 History Leadership Institute cohort. She also co-authored a chapter in Interpreting the Civil War at Museums and Historic Sites.
$i++ ?>
Components visible upon registration.
If you have any questions, please contact AASLH Professional Development staff at learn@aaslh.org or 615-320-3203.
Cancellation/Refunds for onsite workshops must be submitted in writing via email to learn@aaslh.org or mail to 2021 21st Ave S., Suite 320 Nashville, TN 37212. Cancellations made prior to the early-bird registration deadline date will receive a full refund. Cancellations made between the early-bird deadline date and eight days prior to the workshop will be subject to a $55 processing/materials charge. No refunds will be given within seven days of the workshop date. AASLH is not responsible for cancellations that were mailed or emailed but never received.
Cancellations/Refunds for online professional development (webinars and online courses) must be submitted in writing via email to learn@aaslh.org or mail to 2021 21st Ave S., Suite 320 Nashville, TN 37212. Cancellations made prior to the start date for the online course or the day of the webinar will be given a full refund. No refund will be given after the start date for the online course or on/after the day of the webinar. Registrants may transfer their registration to another person. Registrations cannot be transferred between courses or course sessions. AASLH is not responsible for cancellations that were mailed or emailed but never received.