Online Course: Developing Exhibitions: Planning (Spring 2021)
Session FULL
Please note the Spring Session of Developing Exhibitions: Planning is now full. If you would like to be placed on the waiting list for the Spring Session, email learn@aaslh.org. Visit our 2021 course schedule for upcoming sessions of this course.
An AASLH Small Museum Pro! Online Course
Course Description
Developing Exhibitions: Planning is an online course about how to plan exhibitions. This course focuses on developing an understanding of current issues within exhibit development and creation of original planning material for a potential exhibit at participants' institution (or other selected venue). Drawing upon their professional and educational experiences, course participants will examine their own perspectives on exhibition development and strengthen their role within its practice.
Whether participants come to the course with an imaginary exhibit in mind, or with the intention to develop an actual exhibit, this course will guide them through the process, providing encouragement and guidance along the way and a chance to exchange ideas and experiences. Educational support is provided by the course instructor, the participants' professional colleagues in the course and in their institution, and visiting professionals who may join our online chats.
Each week participants will be expected to:
Complete required readings.
Review supplemental examples and case studies.
Complete weekly assignments, including an exhibit critique.
Participate in two online chats. (If unable to attend, you may receive credit by submitting a written response to the chat transcript).
Share your own knowledge, experience and resources with the class.
Details
SESSION DATES: March 1 - April 25, 2021
COST: $195 AASLH Members / $295 Nonmembers
OPEN REGISTRATION: December 1, 2020 - March 1, 2021; 30 participant limit
Course Logistics
FORMAT: Online, instructor-led, weekly-paced course
LENGTH: 8 weeks
TIME COMMITMENT: Approximately 3-5 hours of work per week
PARTICIPATION STYLE: This is a dynamic course comprised of reading and research, exhibit development practice, and evaluation of participants' own work and the work of others. A free flow of ideas, supportive and constructive peer analysis, an equal exchange of information and use of critical thinking will make for a lively class that is both enjoyable and highly productive. Participants should ask questions, provide their own thoughts and engage with each other as we go along.
MATERIALS: Required Textbook: Exhibit Makeovers, A Do-It-Yourself Workbook for Small Museums, Second Edition, by Alice Parman, Ann Craig, Lyle Murphy, Liz White, and Lauren Willis, 2017. (Texts are NOT INCLUDED with registration. Participants must order the book separately from the book seller of their choice. A discount code is provided after registration.)
CREDIT: Successful completion of this course (80% or higher) will earn one credit toward the Small Museum Pro! certificate from AASLH. This course is a prerequisite for Developing Exhibitions: Design.
Participant Outcomes
Upon completion of this course students will be able to:
Research and evaluate exhibitions around the country
Develop, describe, and present exhibition concepts that are impactful based upon a museums mission, vision, audiences and goals
Consider and incorporate the perspectives and concerns of multiple audience groups into exhibit planning
Evaluate the effectiveness of an exhibit concept using professional feedback, and adapt it accordingly
Engage with the professional community to build personal knowledge, as well as contributing to the field of museum exhibitions
Who Should Take This Course
This course is a beginning level course designed for professional staff and volunteers of historical organizations and libraries who have little to no experience with exhibit development and design.
How to Register
Click here for instructions on how to register yourself or another user for this event.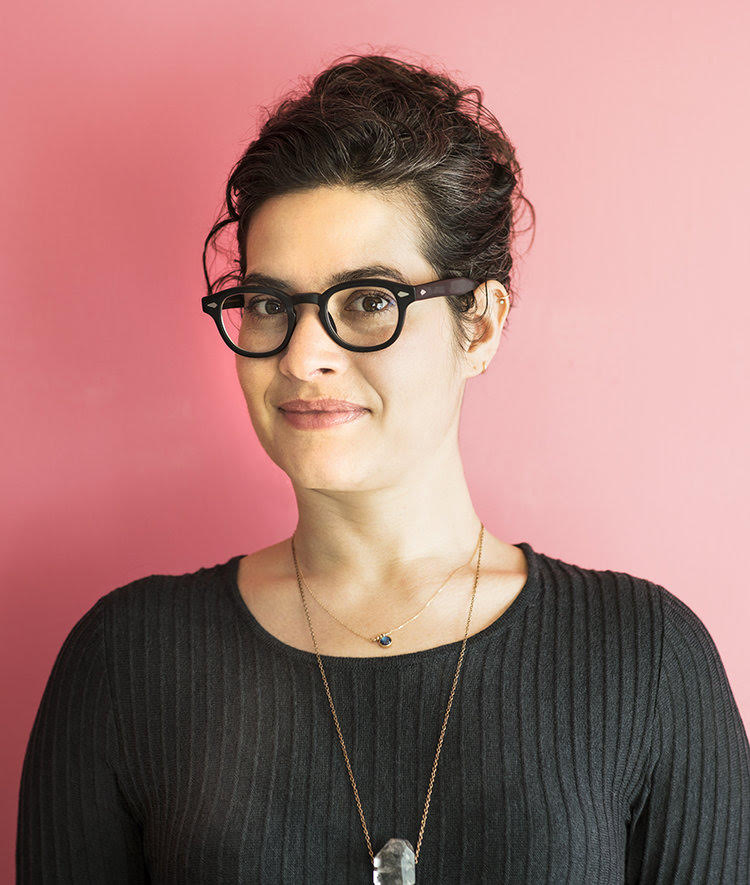 Christina Ferwerda
Online Course Instructor
Christina Ferwerda is an independent museum consultant specializing in content, exhibit, and curriculum development, and has been creating exhibits and programs with international museum clients since 2001. She is known for infusing cultural experiences with joy, wonder, and fun by drawing on her work as an educator in New York City. Christina develops content into compelling storylines and interactive experiences that engage multiple modes of learning. She has worked for a wide range of clients, including the Smithsonian Institution (Washington DC), Wyckoff House Museum (Brooklyn, NY), National Archives (Washington, DC), and the D&H Canal Museum (High Falls, NY). She is enthusiastic about supporting the evolution the field as an Adjunct Professor in the Exhibit and Experience Design Master's Degree Program at the Fashion Institute of Technology, State University of New York.
$i++ ?>
Click here for instructions on how to register yourself or another user for this event.
Components visible upon registration.
Cancellation/Refunds for onsite workshops must be submitted in writing via email or mail. Cancellations made prior to the early-bird registration deadline date will receive a full refund. Cancellations made between the early-bird deadline date and eight days prior to the workshop will be subject to a $55 processing/materials charge. No refunds will be given within seven days of the workshop date. AASLH is not responsible for cancellations that were mailed or emailed but never received.

Cancellations/Refunds for online continuing education (webinars and online courses) must be submitted in writing via email or mail. Cancellations made prior to the start date for the online course or the day of the webinar will be given a full refund. No refund will be given after the start date for the online course or on/after the day of the webinar. Registrants may transfer their registration to another person. Registrations cannot be transferred between courses or course sessions. AASLH is not responsible for cancellations that were mailed or emailed but never received.
If you have any questions, please contact AASLH Professional Development staff at 615-320-3203 or learn@aaslh.org.