Arcus Course: Introduction to Indigenous History
Register

Nonmember - $90
Academic Program - $65
Academic Faculty - $65
Academic Student - $65
Partner Institution - $65
Partner Institution Staff - $65
Premier Partner Institution - $65
Premier Institution Staff - $65
Platinum Partner Institution - $65
Platinum Institution Staff - $65
Complimentary - $65
Individual - $65
Subscription - $65
Institutional Budget - $65
Institutional Staff - $65
Course Description
Are you a history or museum professional who is interested in learning Indigenous history, but hasn't taken the time to do it yet? In this course you will be given a basic introduction to Indigenous history from a basic vocabulary to contemporary issues today.
Details
COST: $65 AASLH Members / $90 Nonmembers
FORMAT: Online self-paced, broken into sections expected to be done over 5 weeks approximately 5-7 hours of work per week
MATERIALS:
Books:

An Indigenous Peoples' History of the United States by Roxanne Dunbar-Ortiz

The Heartbeat of Wounded Knee by David Treuer

Media:
LEARNING OUTCOMES:
Have a basic understanding of some vocabulary to use when referring to Indigenous history
Have a basic understanding of Indigenous history
Be able to cite resources to use for further information
Components visible upon registration.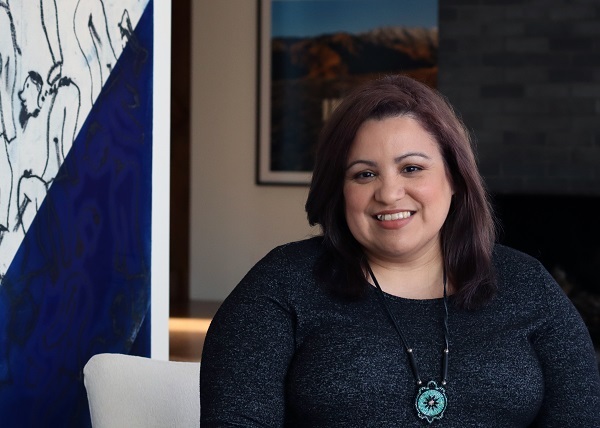 Heather Bruegl
HeatherBruegl is a citizen of the Oneida Nation of Wisconsin and first-line descendentStockbridge Munsee. She is a graduate of Madonna University in Michigan andholds a Bachelor of Arts and Master of Arts in U.S. History. Her researchcomprises numerous topics related to American history, legacies ofcolonization, and Indigeneity, including the Dakota War of 1812, the history ofAmerican Boarding Schools, and Missing and Murdered Indigenous Women (#MMIW).Heather has presented her work at academic institutions including theUniversity of Michigan, University of Wisconsin-Madison, and the College of theMenominee Nation, as well as at the University of Wisconsin-Oshkosh forIndigenous Peoples Day 2017.

Heatherconsults for a variety of museums and universities and is a frequent lecturerat conferences on topics ranging from intergenerational racism and trauma tothe fight for clean water in the Native community. She has been invited toshare her research on Native American history, including policy and activism,equity in museums, and land back initiatives for such institutions as the Tateand the Brooklyn Public Library. Heather opened and spoke at the Women's MarchAnniversary in Lansing, Michigan, in January 2018, and at the first everIndigenous Peoples March in Washington, DC, in January 2019. In 2019, 2020, and2021, Heather spoke at the Crazy Horse Memorial and Museum in Custer, SouthDakota, for its Talking Circle Series.
Heatheris the former Director of Education of Forge Project, a decolonial art andeducation initiative on the unceded homelands of the Muh-he-con-ne-ok inUpstate New York, where she organized public programming and events andled the Forge Project Fellowship program. Now, Heather is a public historian,activist, and independent consultant who works with institutions andorganizations for Indigenous sovereignty and collective liberation.
$i++ ?>
If you have any questions, please contact AASLH Professional Development staff at learn@aaslh.org or 615-320-3203.