Introduction to Museum Endowments (Fall 2023) - Online Course
Course Description:
The establishment and management of endowment funds is a key source of institutional income and donor engagement for many museums. Many museum professionals and trustees, however, are less than confident in their understand of the components of endowment funds, and how best to effectively manage such funds for internal and external purposes. This course is designed to introduce students to the structure, benefits, and challenges of endowment fund management, from basic terms and definitions to topics such as impact investing and best practices.
Participant Outcomes:
At the end of this course you will:
Understand the basic structure of the endowment and best practices of fund management;

Determine the process by which endowment spending supports operations and special projects;

Comprehend the endowment and its relation to donor stewardship cultivation and stewardship;

Consider impact investing options and advocacy.
Sample Curriculum:
Week 1: Course overview and introduction to endowments
Week 2: The endowment and financial planning
Week 3: The endowment and donor relations
Week 4: Strategies and recommendations for impact investing
Texts Used:
Required: Endowment Essentials for Museums, Rebekah Beaulieu, 2022.
Texts are NOT INCLUDED with your registration. You must order the book separately from the book seller of your choice.
Details:
COURSE DATES: August 28 - September 24, 2023
COST: $175 AASLH Members / $275 Nonmembers / 10% discount for STEPS participants with promo code found in the online STEPS Community or by emailing learn@aaslh.org
OPEN REGISTRATION: 20 participant limit
Course Logistics:
FORMAT: Online, weekly-paced course
LENGTH: 4 weeks
PARTICIPATION STYLE: Weekly real-time online office hours; weekly assignments; final course assignment; Students should expect to spend 2-5 hours per week on the course.
MATERIALS: One recommended text; supplemental reading materials available and not required.
Who Should Take This Course:
Designed for trustees, museum professionals, and students considering museum careers, this course is for anyone who aims to build a skill set of financial knowledge. While especially relevant for institutional leaders, fundraisers, and financial professionals (or those who wish to attain such knowledge for the future), the course is intended for participants of all skill levels and backgrounds, regardless of financial responsibilities or knowledge.
How to Register
Click here for instructions on how to register yourself or another user for this event.
Rebekah Beaulieu, Ph.D. is the Louise Taft Semple President & CEO of the Taft Museum of Art in Cincinnati, Ohio. She previously served as Director of Florence Griswold Museum in Old Lyme, Connecticut and as Associate Director of the Bowdoin College Museum of Art in Brunswick, Maine. Becky is Treasurer of AASLH and chair of its Finance Committee, and is an AAM Accreditation Commissioner for the American Alliance of Museums. Becky is the author of Financial Fundamentals for Historic House Museums (2017) and Endowment Essentials for Museums (2022). She holds an M.A in Art History and Museum Studies from the University of Wisconsin-Milwaukee, and in Arts Administration from Columbia University; she earned her Ph.D. in American and New England Studies at Boston University.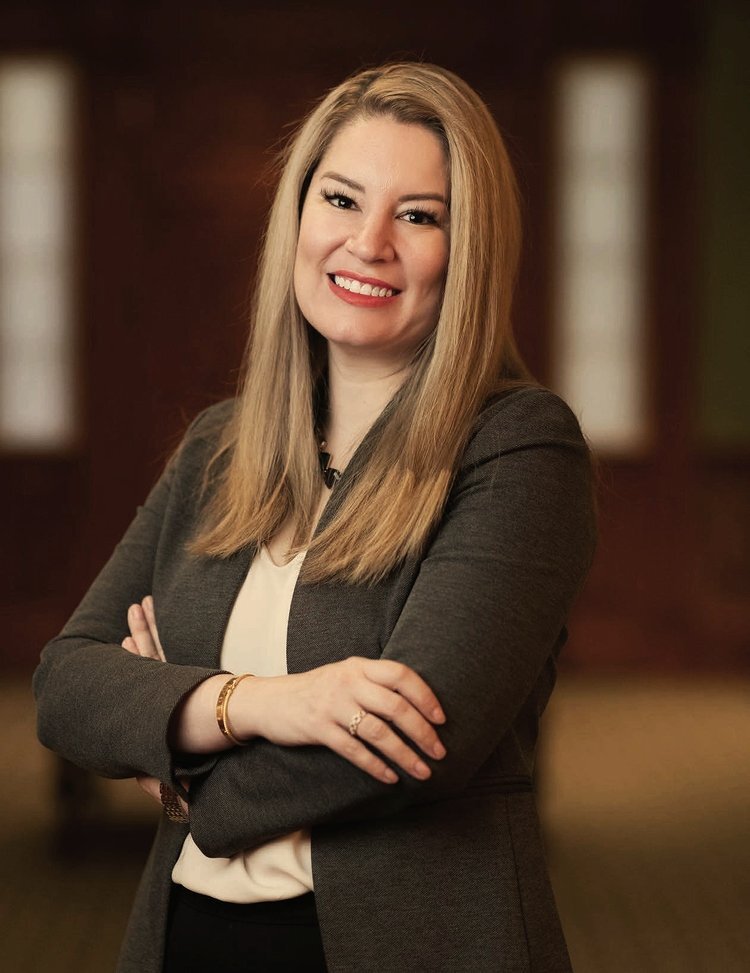 Cancellation/Refunds for onsite workshops must be submitted in writing via email to learn@aaslh.org or mail to 2021 21st Ave S., Suite 320 Nashville, TN 37212. Cancellations made prior to the early-bird registration deadline date will receive a full refund. Cancellations made between the early-bird deadline date and eight days prior to the workshop will be subject to a $55 processing/materials charge. No refunds will be given within seven days of the workshop date. AASLH is not responsible for cancellations that were mailed or emailed but never received.
Cancellations/Refunds for online professional development (webinars and online courses) must be submitted in writing via email to learn@aaslh.org or mail to 2021 21st Ave S., Suite 320 Nashville, TN 37212. Cancellations made prior to the start date for the online course or the day of the webinar will be given a full refund. No refund will be given after the start date for the online course or on/after the day of the webinar. Registrants may transfer their registration to another person. Registrations cannot be transferred between courses or course sessions. AASLH is not responsible for cancellations that were mailed or emailed but never received.
If you have any questions, please contact AASLH Professional Development staff at learn@aaslh.org or 615-320-3203.
Key:

Complete

Next

Failed

Available

Locked
Office Hour Schedule
The instructor will hold a weekly office hour through Zoom. These are optional to attend and will not be recorded. Below is the schedule and Zoom information to join.
Thursday, August 31 at 11AM Eastern, 10AM Central, 9AM Mountain, 8AM Pacific
Thursday, September 7 at 11AM Eastern, 10AM Central, 9AM Mountain, 8AM Pacific
Thursday, September 14 at 11AM Eastern, 10AM Central, 9AM Mountain, 8AM Pacific
Thursday, September 21 at 11AM Eastern, 10AM Central, 9AM Mountain, 8AM Pacific
Zoom Access
https://us06web.zoom.us/j/86711826041?pwd=d3RUMDhaMzdzY1lZM09UMUxSaHVZUT09#success