Project Management for History Professionals (Fall 2023) - Online Course
Course Description
Do you often juggle several projects, trying to keep each one focused and on track? Have you found yourself having to change a project halfway through because not everyone was on the same page when you started? Do you sometimes have to wear two (or more) hats as you are both managing a project and providing the content or deliverables? Project Management is a specific approach to managing projects that breaks the process into four phases (defining, planning, managing, and reviewing) and uses a variety of tools (charter, risk score, and scope diagram to name a few) to move a project from start to finish.
This online course will share aspects of Project Management that can best be applied to history organizations for everything from exhibit design to collections inventories. Over the course of eight-weeks, participants will learn about the various concepts and tools used in Project Management and will have the opportunity to apply the course content to a project of their own.
This course consists of eight modules that include videos, readings, assignments and other activities. A live weekly session on Thursdays at 1:00 pm Eastern provides the opportunity for students to interact with the instructor and each other and optional group and one-on-one sessions provide additional support.
Details
SESSION DATES: August 28th - October 22nd 2023
COST: $215 AASLH Members / $315 Nonmembers / 10% discount for STEPS participants with promo code found in the online STEPS Community or by emailing learn@aaslh.org
OPEN REGISTRATION: June 1, 2023 - August 21, 2023; 20 participant limit. Courses typically fill up before the registration deadline, so register early.
Course Logistics
FORMAT: Online, Instructor-led, Weekly-paced course
LENGTH: 8 weeks
PARTICIPATION: Students should expect to spend approximately 5-7 hours per week on this course including videos, readings, live sessions, and assignments
LIVE ZOOM SESSIONS: We recommend downloading the Zoom mobile or desktop app for this course.
A one-hour live Zoom chat will be held weekly on Thursdays at 1:00PM EST. The sessions will be recorded.
MATERIALS: There are no required texts for this course. All other materials will be provided.
TECHNOLOGY: Participants will need access to internet and a desktop computer, laptop, or tablet to participate in this course. For the live Zoom sessions, we recommend having access to a camera and a headset, earpods, or other audio and microphone device. Automatic captioning is available in the Zoom discussions.
Participant Outcomes
Participation in this course will help you:
Conceptualize and practice different approaches to managing projects.
Draft a Project Charter, which will help align expectations for a project
Access a variety of tools to aid in planning and execution
Wrap up a project in a way that includes documentation, evaluation, and celebration
Who Should Take This Course
Project Management is valuable training for staff at all levels. Whether your work involves exhibitions, education and programs, planning, fundraising, collections, historic preservation or the many other tasks staff at history organizations address every day, you will gain new skills, ideas and tools for effectively managing projects.
How to Register
Click here for instructions on how to register yourself or another user for this event.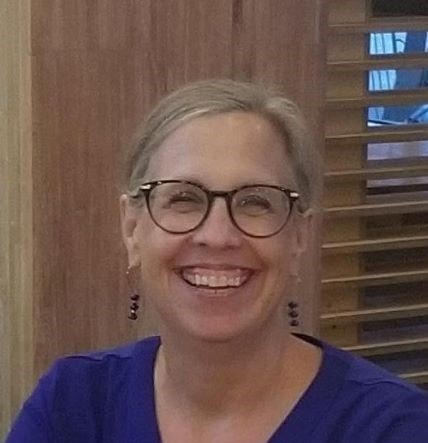 Lisa Craig Brisson
Online Course Instructor
Email: lisacraigbrisson@gmail.com
Lisa Craig Brisson is the Executive Director for the Michigan Museums Association. She took the AALSH Project Management for History Professionals workshop in 2014 and applied the principals she learned to her organization, which is now thriving. She also took the online course by AASLH, has spent hundreds of house learning how to best use Project Management, and is working toward her certification. This is only the second time that Lisa has taught this course, but she is excited share her enthusiasm for the process.
Originally from St. Paul, Minnesota, Lisa received her B.A. in history and secondary education from the University of St. Thomas and an M.A. in History from the Cooperstown Graduate Program. She has worked for or done history or museum-related project with the Minnesota Historical Society, Ramsey County (MN) Historical Society, Old Sturbridge Village (MA), The Farmer's Museum (NY), Mackinac State Historic Parks, the Visitor Studies Association, the Center for the Advancement of Informal Science Education, North Central Michigan College, the Cheboygan Area Public Library/Museum on Main Street, Central Michigan University, Harbor Springs Historical Society, and the Mackinac Island Center for the Arts. She serves on the Board of Directors of the Cultural Advocacy Network of Michigan, the Upper Peninsula (MI) Arts and Culture Alliance, and the Coalition of State Museum Associations.
Lisa lives in the Straits of Mackinac region of Michigan, where Lakes Michigan and Huron join and the Upper and Lower Peninsulas of Michigan are closest together. She lives with her husband, Steve, who is the director for Mackinac State Historic Parks and she has three adult children who are in various stages of leaving the nest. In the winter they live in Cheboygan, near the tip of the Lower Peninsula and in the summer they live on Mackinac Island in Lake Huron. Lisa enjoys downhill skiing, doing jigsaw puzzles, knitting hats, and hosting summer Happy Hours.
$i++ ?>
Components visible upon registration.
Cancellation/Refunds for onsite workshops must be submitted in writing via email to learn@aaslh.org or mail to 2021 21st Ave S., Suite 320 Nashville, TN 37212. Cancellations made prior to the early-bird registration deadline date will receive a full refund. Cancellations made between the early-bird deadline date and eight days prior to the workshop will be subject to a $55 processing/materials charge. No refunds will be given within seven days of the workshop date. AASLH is not responsible for cancellations that were mailed or emailed but never received.
Cancellations/Refunds for online professional development (webinars and online courses) must be submitted in writing via email to learn@aaslh.org or mail to 2021 21st Ave S., Suite 320 Nashville, TN 37212. Cancellations made prior to the start date for the online course or the day of the webinar will be given a full refund. No refund will be given after the start date for the online course or on/after the day of the webinar. Registrants may transfer their registration to another person. Registrations cannot be transferred between courses or course sessions. AASLH is not responsible for cancellations that were mailed or emailed but never received.