Project Management for History Professionals (June 2023) - Onsite Workshop
Description
Project Management provides valuable instruction in planning, managing and successfully completing projects of all types. In this workshop, you will learn how to implement internationally recognized project management principles in a history context. Instruction will cover all of the details in the four steps to successful project management:
Define (creating a project charter, setting initial objectives, identifying risks and constraints, and more)
Plan (developing a schedule, budget, etc.)
Manage (providing feedback, negotiating for resources and resolving differences)
Review (turning over deliverables, documentation and more)
Using real project ideas, participants apply project management principles to create a project charter and scope diagram that help them return home equipped to begin or continue their project in an efficient, orderly and open manner.
Details
SESSION DATE: June 5 - 6, 2023

LOCATION: Grand Rapids Public Museum, 272 Pearl Street NW, Grand Rapids, MI 49504
COST: $350 AASLH Members / $475 Nonmembers
EARLYBIRD RATE: $300 AASLH Members / $425 Nonmembers; Must register by April 3, 2023 to receive the Early-Bird rate.
OPEN REGISTRATION: October 3, 2022 - May 1, 2023; 35 participant limit. Workshops typically fill up before the registration deadline, so register early.
Logistics
FORMAT: In-person, group workshop
LENGTH: Two days (Approx. 9:00 am – 5:00 pm)
MATERIALS: Workshop materials will be provided upon registration and in-person at the event.
CREDIT: Registrants that attend and participate in both days of the workshop will earn a Certificate of Completion from AASLH.
Who Should Attend This Workshop
Project Management is valuable training for staff at all levels. And, whether your work involves exhibitions, education and programs, planning, fundraising, collections, historic preservation or the many other tasks staff at history organizations address every day, you will leave this workshop with new skills, ideas and tools for successfully completing projects.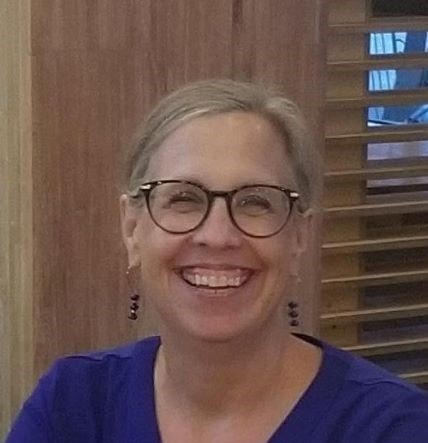 Lisa Craig Brisson
Online Course Instructor
Email: lisacraigbrisson@gmail.com
Lisa Craig Brisson is the Executive Director for the Michigan Museums Association. She took the AALSH Project Management for History Professionals workshop in 2014 and applied the principals she learned to her organization, which is now thriving. She also took the online course by AASLH, has spent hundreds of house learning how to best use Project Management, and is working toward her certification. This is only the second time that Lisa has taught this course, but she is excited share her enthusiasm for the process.
Originally from St. Paul, Minnesota, Lisa received her B.A. in history and secondary education from the University of St. Thomas and an M.A. in History from the Cooperstown Graduate Program. She has worked for or done history or museum-related project with the Minnesota Historical Society, Ramsey County (MN) Historical Society, Old Sturbridge Village (MA), The Farmer's Museum (NY), Mackinac State Historic Parks, the Visitor Studies Association, the Center for the Advancement of Informal Science Education, North Central Michigan College, the Cheboygan Area Public Library/Museum on Main Street, Central Michigan University, Harbor Springs Historical Society, and the Mackinac Island Center for the Arts. She serves on the Board of Directors of the Cultural Advocacy Network of Michigan, the Upper Peninsula (MI) Arts and Culture Alliance, and the Coalition of State Museum Associations.
Lisa lives in the Straits of Mackinac region of Michigan, where Lakes Michigan and Huron join and the Upper and Lower Peninsulas of Michigan are closest together. She lives with her husband, Steve, who is the director for Mackinac State Historic Parks and she has three adult children who are in various stages of leaving the nest. In the winter they live in Cheboygan, near the tip of the Lower Peninsula and in the summer they live on Mackinac Island in Lake Huron. Lisa enjoys downhill skiing, doing jigsaw puzzles, knitting hats, and hosting summer Happy Hours.
$i++ ?>
Key:

Complete

Next

Failed

Available

Locked
Day 1: Project Management for History Professionals
06/05/2023 at 9:00 AM (EDT) | 8 hours | Attendance Required
06/05/2023 at 9:00 AM (EDT) | 8 hours | Attendance Required
Day 2: Project Management for History Professionals
06/06/2023 at 9:00 AM (EDT) | 8 hours | Attendance Required
06/06/2023 at 9:00 AM (EDT) | 8 hours | Attendance Required
Food and Drink
Food and drink are allowed in the classroom space.
Lunch will be provided by AASLH and a staff member will be in contact closer to the event.
Parking

Covered parking is available in a ramp located off Front St., just south of the Museum's main entrance. Handicap parking is available under the Museum's overhang, with additional handicap parking in the ramp. Workshop attendees may get their parking validated at the ticket desk.
Accessibility
The Museum is accessible for all visitors. The Museum includes an elevator allowing guests to access all floors of the facility. Wheelchairs and strollers are available, free of charge, on a first come, first serve basis. Doors at the Museum's entrance and on all bathrooms are equipped with electronic door openers. Throughout the exhibitions and visitor service spaces, including the Museum's Cafe and Curiosity Shop, access is maintained for all visitors. The Museum also includes label copy in English and in a growing number of areas also in Spanish and Braille.
Accessible parking spaces are available both near the main entrance of the Museum and within the Museum's parking ramp.
The GRPM reasonably accommodates visitors who have disabilities unless doing so would provide undue hardship for the GRPM. Visitors may appeal or request additional consideration of a request for accommodations by contacting the Museum at info@grpm.org or at 616.929.1700.
Museum Photo Policy
Museum visitors may take personal photographs or video for private/noncommercial use throughout most areas of the Museum.
Personal photography or video is not allowed:
In some special exhibitions, areas designated as "No Photography," or of works of art on loan from private collections or other institutions
If interfering with other guests' museum experience (No lamps, cords, flashes, tripods, professional cameras or recording equipment).
Photographs taken for personal use may not be published, sold, reproduced, transferred, or otherwise commercially exploited in any manner. The Grand Rapids Public Museum reserves the right, at its sole discretion, to withhold and/or withdraw permission to photograph on its premises.
If you have any questions, please contact AASLH Professional Development staff at learn@aaslh.org or 615-320-3203.
Onsite Workshop Cancellation and Refund Policy
Cancellations for onsite workshops must be submitted in writing via email to learn@aaslh.org or mail to 2021 21st Ave S., Suite 320 Nashville, TN 37212. Cancellations made prior to the early-bird registration deadline date will receive a full refund. Cancellations made between the early-bird deadline date and eight days prior to the workshop will be subject to a $55 processing/materials charge. No refunds will be given within seven days of the workshop date. AASLH is not responsible for cancellations that were mailed or emailed but never received.
This excludes HLI Programs.