Recorded Session: Intersecting Pandemics of Racial Injustice and COVID-19 and Its Impact on the Future of Public History
Recorded On: 09/28/2020
Register

Nonmember - Free!
Academic Program - Free!
Academic Faculty - Free!
Academic Student - Free!
Partner Institution - Free!
Partner Institution Staff - Free!
Premier Partner Institution - Free!
Premier Institution Staff - Free!
Platinum Partner Institution - Free!
Platinum Institution Staff - Free!
Complimentary - Free!
Individual - Free!
Subscription - Free!
Institutional Budget - Free!
Institutional Staff - Free!
Session Description
Intersecting Pandemics of Racial Injustice and COVID-19 and Its Impact on the Future of Public History is a recorded general session of the 2020 AASLH Online Annual Meeting.
Moderator: Jackie Peterson, Exhibit Services, Seattle, WA
Panelists: Janeen Bryant, Facilitate Movement, LLC, Charlotte, NC; Julian Hipkins III, National Academy Foundation, Washington, DC; Izetta Autumn Mobley, Ph.D., Trauma-Informed Care, Race and (Dis)Ability Scholar, Providence, RI; Paula Santos, Museum Workers Speak, Los Angeles, CA
Details
RECORDED DATE: September 28, 2020
COST: FREE
ACCESS: You will be provided with instructions on how to access the recording upon registration.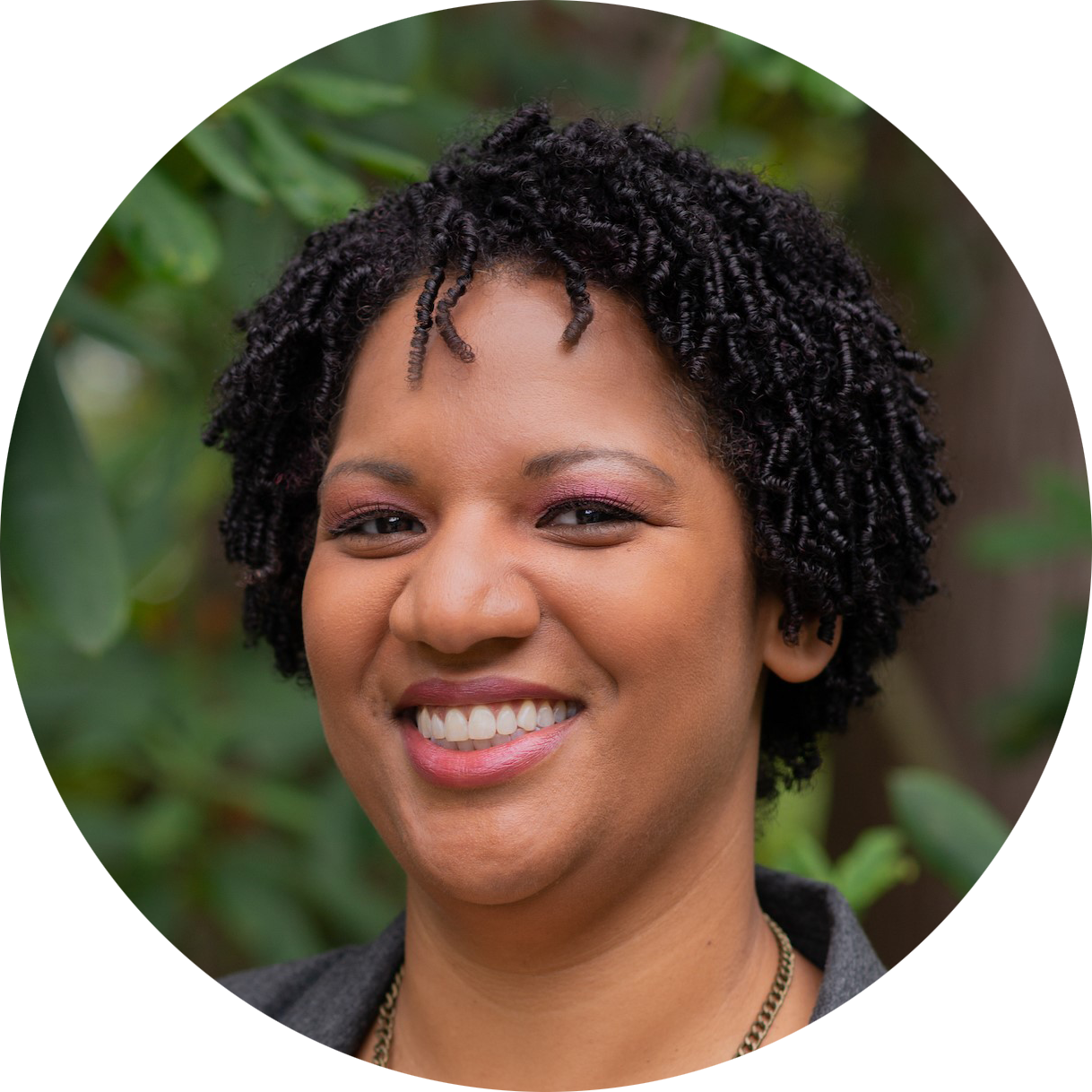 Jackie Peterson
Jackie Peterson (Moderator) is an independent museum consultant with a focus on exhibit development, curation and writing for history museums, historic sites and other cultural institutions. With over twelve years of exhibits experience, she has worked nationally with museums, communities and stakeholders to uncover and illuminate meaningful stories to create authentic, truthful and enlightening exhibitions. Jackie leverages the power of language and narrative to create exhibitions that attest to the nuances of our human experience, spark conversation and bring people together. Much of Jackie's independent work has focused on storytelling through exhibitions highlighting the experiences and lives of African Americans in Washington State. Prior to pursuing an independent consulting career, Jackie served as a content developer and coordinator at the exhibition design firm Ralph Appelbaum Associates Inc. in New York. Jackie is passionate about equity in the museum field and grounds her work in the framework of diversity, access, equity and inclusion (DEAI). She serves on the steering committee for Museums & Race, an initiative that seeks equity and justice for people of color in the museum field.
$i++ ?>
Janeen Bryant
Janeen Bryant, the founder of Facilitate Movement, has been an advocate and catalyst for building community capacity since 2000. Janeen, as an inter-sectional educator, facilitator and community engagement consultant, has dedicated her work in museums to building capacity for empathetic museum spaces, programs, and experiences. She has been a core member of the Empathetic Museum since its inception in 2013. Ms. Bryant also conceptualized and implemented the Listening Sessions model used by her museum in projects including "Without Sanctuary, LGBTQ Perspectives on Equality" and most notably the Latino New South Project that ultimately became NUEVOlution. As a seasoned facilitator, she helps organizations grapple with issues of race, equality, and social justice related to staffing, programming, and exhibition development. She is active in multiple industry-wide initiatives including Museums and Race and MASS Action. Previously Janeen has consulted with Lower East Side Tenement Museum and the Pauli Murray Center for History and Social Justice. Janeen has worked nationally including but not limited to the Lower East Side Tenement Museum in New York, the Atlanta History Center in Georgia, and as far west as San Diego for the New California Arts Fund. A graduate of Davidson College with a B.A. in Anthropology, she completed her Master of Science degree in Leadership and Management in 2010.
$i++ ?>
Julian Hipkins III
Julian Hipkins III serves as the NAF Academy Director at Theodore Roosevelt High School in Washington, D.C. Hipkins earned his Bachelor of Arts in History from Morehouse College and his Master of Arts in Teaching from American University. He lived in Japan for eight years teaching English before returning to Washington, D.C. to teach at Capital City Public Charter School. Hipkins has received numerous awards, including the Agnes Meyer Outstanding Teacher Award, George Washington University Jackie Robinson Project Outstanding Teacher Award, and the District of Columbia History Teacher of the Year Award. Hipkins received a Rubenstein Staff Member of the Year award and has been featured in numerous articles and videos.
$i++ ?>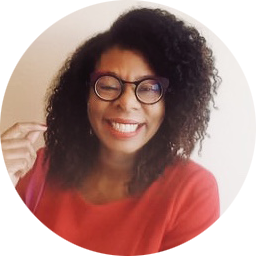 Izetta Autumn Mobley, Ph.D.
Izetta Autumn Mobley, Ph.D. is a native Washingtonian and graduate of Brown University. She completed her doctoral studies at the University of Maryland, College Park in American Studies. Her research focuses on race, disability, slavery, public history, digital humanities, and material and visual culture. She is a 2020 American Council of Learned Scholars Emerging Voices Fellow at the University of Texas-Austin. She previously served as a lecturer at the Brown University Watson Institute and as faculty for the Brown University in Washington program. She has extensive experience within the cultural sector, working with The Sartje Project, TEDx, Shakespeare Theatre, Woolly Mammoth Theatre, the Institute for Museum and Library Services, the National Endowment for the Arts, Humanities D.C., the Office of Historic Alexandria, the Smithsonian National Museum of African Art, and the DC History Conference. She is the recipient of the Walter B. Hill Fellowship at the Banneker-Douglass Museum and the Woods Research Fellowship at the College of Physicians of Philadelphia. Dr. Mobley has served as co-chair for the D.C. History Conference a city-wide conference on the history of Washington, D.C. In 2020, she served as the program committee co-chair for the Association of African American Museums conference. She has written for Covey Magazine, Gender & Society, and the Taubman Museum of Art. Dr. Mobley is a Certified Interpretive Guide and creator of The Site Unseen, which provides tours focused on exploring submerged, neglected, or under-examined history and culture.
$i++ ?>
Paula Santos
Paula Santos is a museum educator, cultural organizer and podcaster. She has held positions in major art museums in New York City, Los Angeles and Chicago. In addition to her museum work, she is the host of the Cultura Conscious podcast and a founding member of the Museum Workers Relief Fund. She is a graduate of the Leadership in Museum Education masters program at Bank Street College and earned her B.A. in Art History from Williams College. Currently, she is the Senior Manager of Learning and Engagement at Intuit: The Center for Intuitive Art and Outsider Art in Chicago.
$i++ ?>
Components visible upon registration.
Cancellation/Refunds for onsite workshops must be submitted in writing via email or mail. Cancellations made prior to the early-bird registration deadline date will receive a full refund. Cancellations made between the early-bird deadline date and eight days prior to the workshop will be subject to a $55 processing/materials charge. No refunds will be given within seven days of the workshop date. AASLH is not responsible for cancellations that were mailed or emailed but never received.

Cancellations/Refunds for online continuing education (webinars and online courses) must be submitted in writing via email or mail. Cancellations made prior to the start date for the online course or the day of the webinar will be given a full refund. No refund will be given after the start date for the online course or on/after the day of the webinar. Registrants may transfer their registration to another person. Registrations cannot be transferred between courses or course sessions. AASLH is not responsible for cancellations that were mailed or emailed but never received.
If you have any questions, please contact AASLH Programs staff at 615-320-3203 or learn@aaslh.org.