Recorded Webinar: AASLH Conversations: Local Advocacy Matters
Recorded On: 05/07/2020
Register

Nonmember - $10
Academic Program - $5
Academic Faculty - $5
Academic Student - $5
Partner Institution - $5
Partner Institution Staff - $5
Premier Partner Institution - $5
Premier Institution Staff - $5
Platinum Partner Institution - Free!
Platinum Institution Staff - Free!
Complimentary - $5
Individual - $5
Subscription - $5
Institutional Budget - $5
Institutional Staff - $5
AASLH Conversations
The COVID-19 pandemic has caused an unprecedented crisis in our local communities, country, and world. Many are seeking answers and guidance during this time, and AASLH has been listening to the concerns from the history community. In response, we are offering more online content including the new AASLH Conversations webinar series. While no one has all the answers, we hope these topic-focused conversations will provide a space to share ideas to help us all keep moving forward.
We know many organizations are facing financial strain due to the pandemic, so we developed AASLH Conversations with that in mind. We have drastically reduced the registration fee and are also providing a special promo code to waive the registration fee completely.
This conversation has been made possible in part by the National Endowment for the Humanities: Exploring the human endeavor.
Webinar Description
Now more than ever, museums realize the value of working in partnership with governments and advocating for policies that benefit museums. National museum organizations' advocacy programs have been largely targeted to the Federal government, while state and regional museum associations have mostly focused on working with state governments.
Museums miss out if they don't also work with local government – county and municipal organizations. Many laws and regulations that directly affect museums originate at this level, from zoning to long-term cultural planning and everything in between. Local governments also offer grants which can be life-changing for museums, especially smaller institutions.
This webinar will help demystify local government, help you identify your local government officials, and offer tips to get you started on making your case with government officials closest to the people with the power to help.
Registrants will receive a copy of Technical Leaflet 288: Advocating for Your Organization with Local Government written by webinar speaker Sean Blinn.
Details
RECORDED DATE: May 7, 2020
COST: $5 AASLH Members / $10 Nonmembers/ Free for anyone by using promo code below
PROMO CODE: If you or your organization are facing financial strain due to COVID-19, please use promo code FREEWBR20 to waive the registration fee for this webinar.
ACCESS: You will be provided with instructions on how to access the recording upon registration.
Learning Objectives
After attending this webinar, participants will:
Gain a basic understanding of the structures of local (municipal and county) government
Understand how local government can help museums
Learn how to identify and build relationships with local government officials
Recording and Closed Captioning
A transcription of the live closed captions is provided with the recording.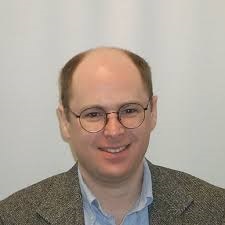 Sean Blinn
Independent Consultant
Sean Blinn is an independent museum professional based in New Jersey, with a practice focused on government relations, evaluation, and communication (including social media). His primary background is with historic house museums, where he uses stories of the past to help visitors understand the present. He enjoys showing how life has changed over time, including the social effects of technological change. He works to ensure that voices historically left out of narratives are represented in museums' narratives and builds partnerships with libraries and other cultural institutions. He has served as a member of local government historic preservation, cultural, and zoning commissions. Prior to joining the museum field, he worked in the corporate sector, working on projects from writing and editing to leading software testing projects.
$i++ ?>
Key:

Complete

Next

Failed

Available

Locked
Cancellation/Refunds for onsite workshops must be submitted in writing via email or mail. Cancellations made prior to the early-bird registration deadline date will receive a full refund. Cancellations made between the early-bird deadline date and eight days prior to the workshop will be subject to a $55 processing/materials charge. No refunds will be given within seven days of the workshop date. AASLH is not responsible for cancellations that were mailed or emailed but never received.

Cancellations/Refunds for online continuing education (webinars and online courses) must be submitted in writing via email or mail. Cancellations made prior to the start date for the online course or the day of the webinar will be given a full refund. No refund will be given after the start date for the online course or on/after the day of the webinar. Registrants may transfer their registration to another person. Registrations cannot be transferred between courses or course sessions. AASLH is not responsible for cancellations that were mailed or emailed but never received.
If you have any questions, please contact AASLH Programs staff at 615-320-3203 or learn@aaslh.org.